Anti-theft front-end

Product brand: Fcreate

Product model: FC-ATA-I

Use in cable anti-theft system to transmit PLC signal when the circuit without the electricity supply by day.
Specifications
Functions
Scope
—— Introduction ——
  The product uses illumination line anti-theft alarm technology, and it is a better anti-theft scheme that can reduce or prevent the lost of stealing cable via the all-weather real-time monitoring of street light line to find abnormity in time. And the product has the advantages of easy installation, low failure rate and low false alarm rate than other like products.
  The function of all-weather line break alarm is achieved via combining PLC with electrical parameter detection. And the product doesn't need DC or AC power-supply in the condition of the circuit without electricity in the day, so that ensure the safety of street light circuit, and reduce the loss and energy consumption of street lamp and landscape lamp power supply system.
  Street lamp circuit anti-theft serial equipments need use as a whole. The serial products ARE including anti-theft front-end (FC-ATA-I), GSM sound-light alarm terminal (FC-ATA-II) and sound-light alarm terminal (FC-ATA-III).
—— Features ——
1.Be up to the state power equipment industrial standard. High industrialization level, high reliability.

2.Sound-light alarming device and GSM sound-light alarming device have standby battery, and can realize power switch between main power supply and standby power supply in the condition of no electricity.

3.Equipment assembling is easily understood
—— Sketch Map ——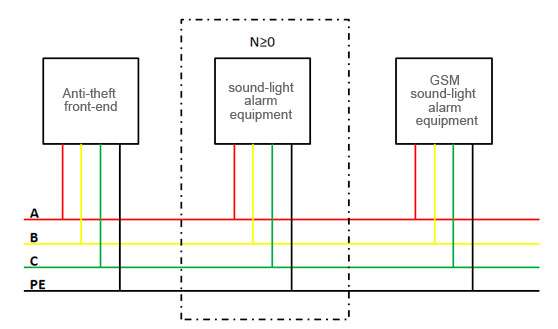 —— Specification ——
Dimension: 150mm×115mm×54.5mm

Reference value of power supply and allowable deviation: 1. Frequency: 50Hz, allowable deviation -5%~+5%; 2. Voltage: 220V, allowable deviation -20%~+20%

Consumption: ≤3W

Shell level of protection: IP44

Environmental temperature: -20℃~+70℃

Relative humidity: ≤95%

Uplink channel: power line carrier communication
—— Copyrights ——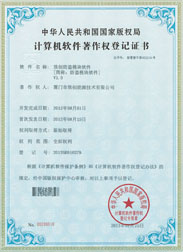 anti-theft module copyright certification
—— Product Qualification​ ——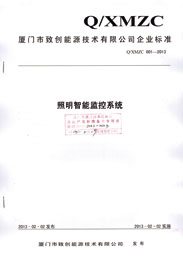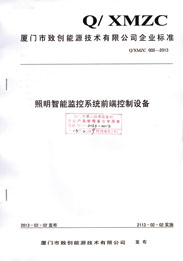 Enterprise Standard 1 Enterprise Standard 2
—— Features ——
Sending power line carrier signal
There is no quantitative limitation of GPRS sound-light alarm terminal and sound-light alarm terminal, which is managed by anti-theft front-end equipment.
—— Solution features ——
Anti theft front-end can be matched with all solutions of our company