433/868/915MHz module

Module:free combination with products , match your product

Solution:customized scenes,customized solutions

product appearance:choose our designs or what you like

Fcreate devotes herself to design and R&D upstream scheme, and provide customers with industry solution, product design and R&D and full set of OEM/ODM service of modules and end products.
Specifications
Products
APP
Scope
  433/868/915MHz module has the characteristic of bidirectional communication, MESH Ad-Hoc network, long communication distance. It is applied to smart home products, and achieves long communication distance and broad coverage area.
—— Specification ——
Operating frequency band: 433MHz, 868MHz, 915MHz

Operating voltage: 1.8V-3.6V

Operating current: 20mA-100mA

Standby current: 9uA

Sending power: 20dBm (can be set)

Receive sensitivity: -126dBm

Transmission rate: 9.6k-1Mbps

Communication distance: 100~1000m (without obstacles)

PWM output frequency: 1Hz-60kHz

PWM output amplitude: 3.3V

PWM output loop number: 4

Operating temperature: --25℃~+85℃
—— Customized solution ——
transmission power could be chosen

working band could be chosen
—— Products ——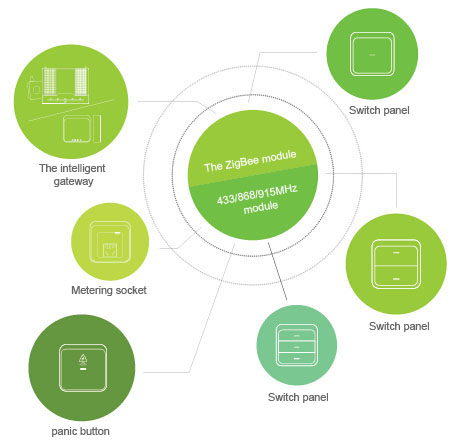 —— App ——
Smart Lighting APP can be personalized on the basis of user demand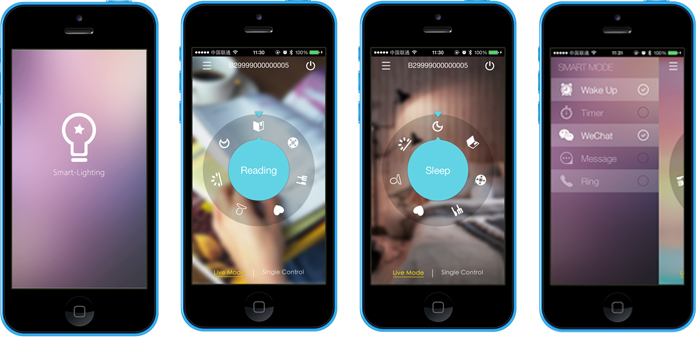 Smart Home APP can be personalized on the basis of user demand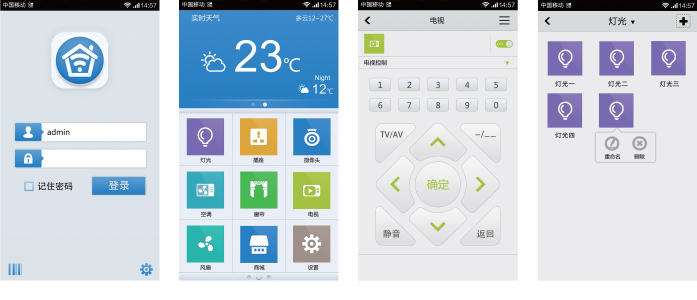 1.Bulb lamp, ceiling lamp, and other lamps
2.Intelligent gateway, intelligent switch panel, intelligent socket and other smart home products